Tasman East District
Santa Clara, Ca
Located at one of the most prominent sites in all of Silicon Valley, the Tasman East District is a new state-of-the-art, mixed-use community with architecturally distinctive mid-rises and high-rises comprising 4,500 units, spread across 10 acres of parks and open spaces, and an impressive 100,000 square feet of retail and creative space, the collaborative efforts of esteemed developers, including Ensemble, are coming to life.
With a total of six distinct projects under Ensemble's stewardship, the district benefits from our expertise in controlling over 1,250 units, 35,000 square feet of retail, 40,000 square feet of creative space, and 36,000 square feet of public open space.
Total Units in Development
Total Parks and Spaces within the District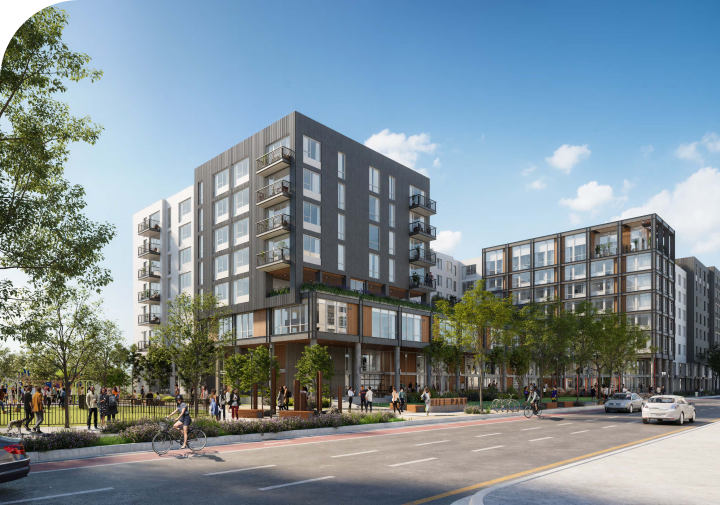 Total Programmed Park Space
Conveniently located adjacent to regional transit and within walking distance of shopping, dining, and entertainment at the city center of Related Santa Clara's vast mixed-use master plan and Levi's Stadium, the district is poised to become the first large-scale, walkable lifestyle community of its kind.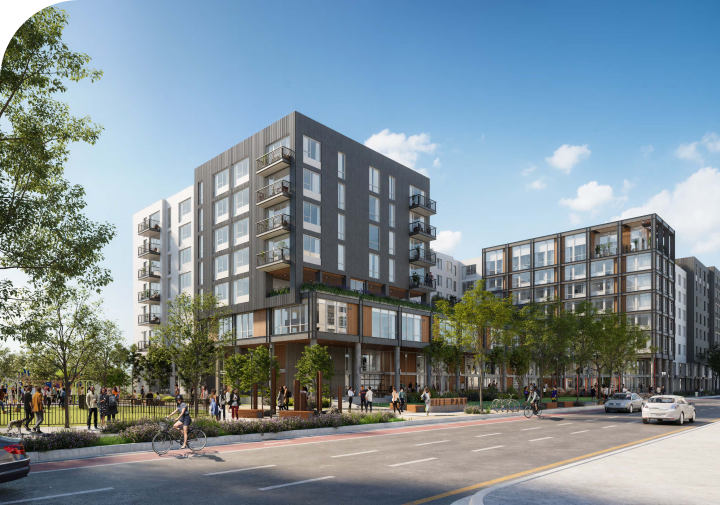 The Tasman East District seamlessly integrates high-level design and cultural programming into every facet of its development, resulting in a perfect fusion of creativity and functionality.
Drawing inspiration from successful urban projects such as Mission Bay and Hudson Yards, the district finds the delicate balance between density and openness, creating a pedestrian-friendly environment that embodies the future of urban/suburban living. By embracing cutting-edge technologies and integrated strategies, the district is poised to evolve into a smart and connected community that optimizes efficiency, adaptability, and innovation. 


Situated alongside a regional and national entertainment destination, the Tasman East District effortlessly combines the excitement of live performances and events with the tranquility of a suburban setting. Abundant outdoor gathering spaces foster a sense of community and provide opportunities for social interactions. Complementing these features are active and programmed neighborhood parks that serve as dynamic hubs for residents of all ages.


With its visionary design, strategic location, and commitment to innovation, the Tasman East District is set to revolutionize the way we experience and interact with urban living. Seamlessly connected to transportation options and offering a wide range of amenities, this community provides an exceptional living experience that seamlessly blends urban vibrancy with the charm of suburban life.
"We are excited about the AVE Santa Clara development, which will continue the progress toward building critical housing in Silicon Valley. The future of hybrid housing is essential to promote both work and play, connecting our residents to the growing regional transportation hub, and also providing a community to the expanding technology sector right here in the City of Santa Clara, the Center of What's Possible."
Mayor of the City of Santa Clara, Lisa M. Gillmor
Tasman East District