Multi-Family
"We create value for our residents, investors and the greater community by delivering thoughtful design, spaces and services that help connect residents to their communities, and quality and integrity in our developments and services."
– Tyson Sayles, Principal, Multifamily & Mixed Use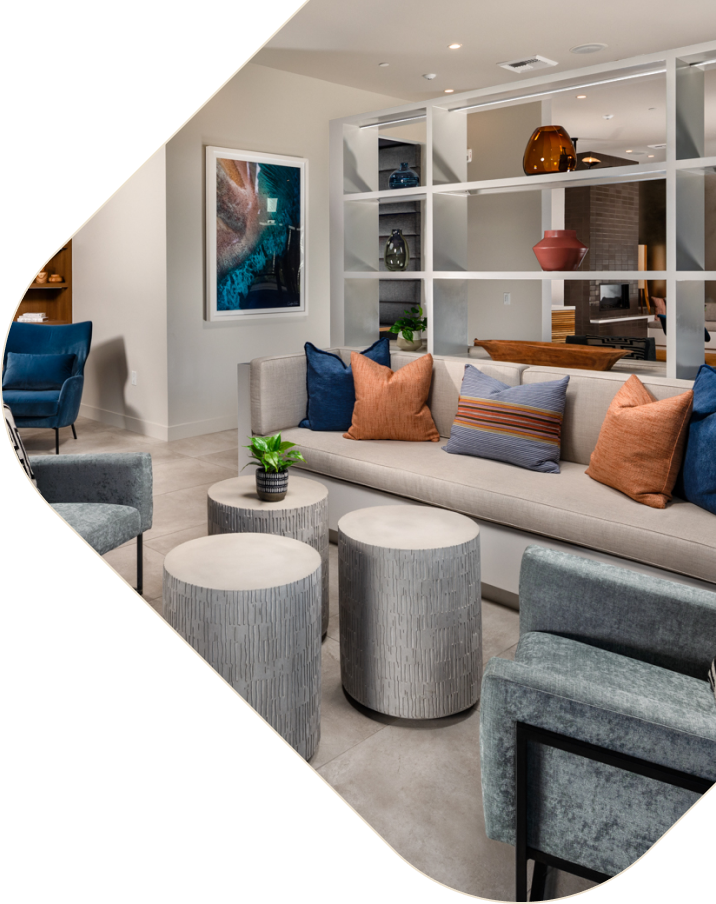 Our highly successful development program delivers levels of service and style that go above and beyond each project's requirements while remaining squarely within budget and delivery goals.
History. This is part of what makes a place special. It can add rich character and foster feelings of inclusion and connection.
Interaction. When spaces are comfortable and welcoming, they become 'spots' where people love to gather. Designing desirable and functional amenities, public plazas and paseos, inventive water elements and walking trails are some of the many ways to enhance daily life.
Cultural Identity. Placemaking defines a location and supports its evolution. Ensemble seeks out and supports local businesses, craftspeople and cultural influencers, bringing them into our projects.
Transit. A more 'car-free' existence can be more carefree. We build in walkable, bike-friendly environments with proximity to transit to promote health and lessen stress.
Environmental Responsibility. Ensemble strives to live lightly on the land by redeveloping brownfields, repurposing old buildings, embracing responsible building practices and materials, and sourcing locally to minimize the carbon footprint.
"We create value for our residents, investors and the greater community by delivering thoughtful design, spaces and services that help connect residents to their communities, and quality and integrity in our developments and services."
– Tyson Sayles, Principal, Multifamily & Mixed Use
Multi-Family