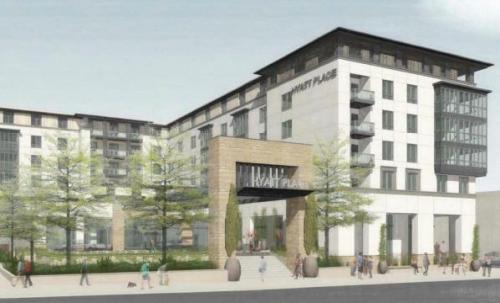 Hyatt Place Hotel at Paseo Colorado Project Begins
Article Original Posted by San Gabriel Valley Tribune
08.20.2015
A ceremony was held Wednesday to mark the beginning of a $70 million project that will bring a six-story, 179-room Hyatt Place hotel, a seven-story, mixed-use building, upgrades to storefronts, walkways, lighting and landscaping, and several new retailers.
An existing pedestrian walkway in the interior of Paseo Colorado also will be extended to the east to connect to Los Robles Avenue, opening a pedestrian linkage that has long been blocked.
The project is expected to be completed with new tenant openings by mid-2017.
Demolition of a 150,000-square-foot space previously occupied by a Macy's department store is underway to make room for the hotel and mixed-use building.