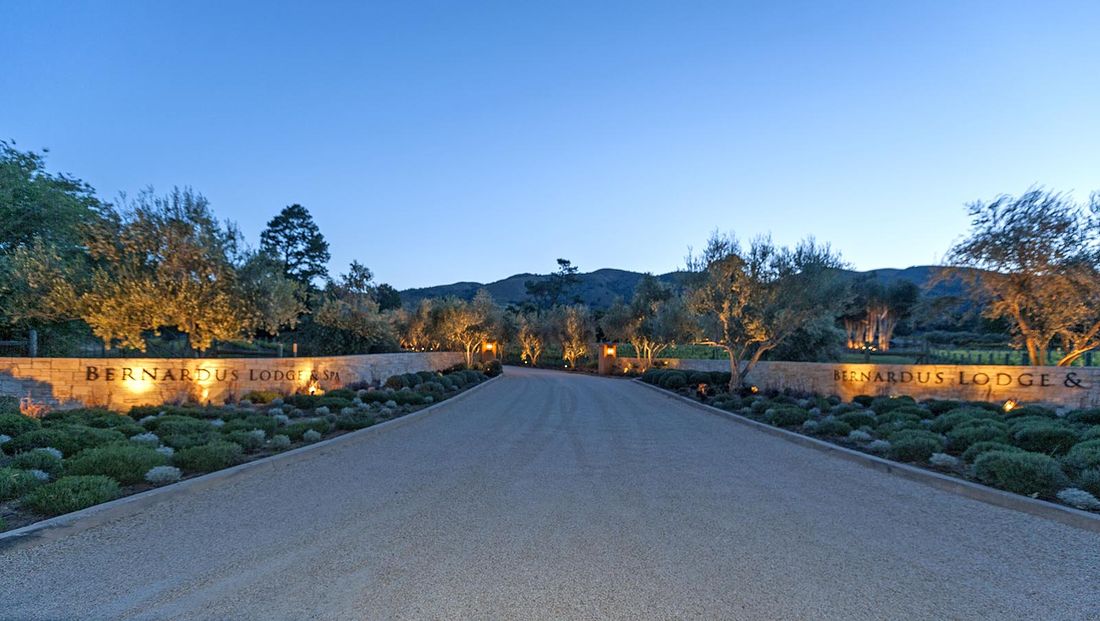 Acquisition of Carmel Valley's Bernardus Lodge
PRESS RELEASE
12.30.2013
Ensemble Hotel Partners is excited to announce the acquisition of Bernardus Lodge, Carmel Valley's award-winning romantic getaway. The 57-room resort and spa is situated on 25-acres of pristine land in one of California's up and coming wine country destinations.
"We are delighted to have acquired the Lodge and look forward to building on the property's existing appeal," said Brian Ehrlich, Chief Investment Officer of Ensemble Hotel Partners. "We believe that there is an opportunity to make this a one-of-a-kind destination."
Ensemble Hotel Partners acquired the four-star resort from winery developer, Bernardus Pon who opened the namesake property in 1999. The acquisition is the first in Ensemble's new fully discretionary hotel investment fund with MIP Global. The sale included the 25-acre Lodge and its facilities, including the four-star Marinus restaurant operated by celebrated Chef Cal Stamenov, Wicket's Bistro and The Spa at Bernardus Lodge. Additional features include the Rose Garden outdoor event venue and nearly 4,000 square feet of indoor meeting and function space. Ensemble Hotel Partners hired Noble House Hotels & Resorts to assume the management of the Lodge.
Renowned for its first-class accommodation and amenities, the Lodge will retain its name and position as a luxurious and romantic retreat as the company moves forward with renovations and upgrades to the property. The hotel will undergo a $4m renovation aimed at refreshing the guest rooms and enhancing the restaurant, pool, meeting and spa experiences.
"This is an opportunity our team has been dreaming of. The property and its surroundings are absolutely stunning," said Michael Moskowitz, Managing Director at Ensemble Hotel Partners. "We are excited to commence the renovations and to take the property to the next level in terms of design and guest experience."
Carmel Valley is nestled into the Santa Lucia Mountain Range and is among the fastest wine growing regions in California.Carmel Valley boasts year-round sunshine and pristine natural beauty. Noted for its award-winning vineyard, wineries, and championship golf courses, Carmel Valley is a quaint retreat only minutes from the town of Carmel by the Sea.